In English
Fri Tanke
We are a publishing house dedicated to promoting literature which deepens our understanding of and fascination for the world around us. Our focus is challenging and ground-breaking literature which crosses the borders between science, politics, philosophy and existential issues.
Many internationally acclaimed authors have chosen Fri Tanke as their Swedish publishers. Among them are Craig Venter, Richard Dawkins, Michail Gorbachev, Patricia Churchland, Svante Pääbo, Rebecca Newberger Goldstein, Robert Wright, Steven Pinker, Martin Blaser, Lone Frank and Peter Singer.
Collaborations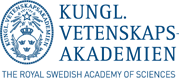 Fri Tanke is well-known for its selection of cutting edge popular science literature. As we pride ourselves on being on the frontlines of science, we are very happy to have such a strong and comprehensive cooperation with the Royal Swedish Academy of Sciences. The Royal Swedish Academy of Sciences is an independent, non-governmental scientific society, and has awarded the Nobel Prizes in Physics and Chemistry since 1901.
We have also established a collaboration with Karolinska Intsitutet and the Hagströmer medico-historical library, one of Europe's finest collections of rare medico-historical books. One of the titles published within this collaboration is available in English, De Arte Phisicali et Cirurgia, a fascinating modern translation of one of the scripts authored by John of Arderne on his medieval remedies and surgical procedures.
Fri Tanke also works closely with Oxford University Press, and we have published a number of Swedish translations from the OUP catalogue. We continually publish a selection of Oxford University Press' "A Very Short Introduction to…" series in Swedish. We are also happy to be publishing the Swedish edition of Nick Boström's Superintelligence and Lars Öhrström's The Last Alchemist in Paris.
The Pi Award
The Royal Swedish Academy of Sciences and Fri Tanke have started a literary award, the Pi Award, for the best new popular science book in the field of natural science. The Pi Award aims to support and promote popular science literature. The jury chosen to elect the winner of the award consists of several distinguished authors and scientists.
Ulf Ellervik was the first person to be awarded the Pi Award in 2010 for his book "Ond kemi" (Evil chemistry). Since then, the book has become a great success and has been translated into Norwegian.
Think tank
Fri Tanke hosts a think tank with many of Sweden's most prominent authors and scientists as members. The goal of the think tank is to inspire the public to learn more about a scientific approach to the world and it also serves as an outlet for new ideas and concepts. The Fri Tanke think tank is a place to discuss new scientific breakthroughs and discoveries as well as great contemporary philosophical debates.
Sans
In addition to Fri Tanke's literary publications and the think tank, the company publishes a magazine in Sweden called "Sans". It is a magazine in the spirit of the Enlightenment and each issue includes new articles from a number of prominent Swedish writers.
The subject range is broad but can be categorized in four main focus areas: ethics, science, social politics and philosophy of life. Sans, published quarterly, encourages philosophy, common sense and critical thinking.
Fri Tanke was founded in 2008 by Christer Sturmark and Björn Ulvaeus.