In English
Fri Tanke is a platform for scientific, philosophical, social and existential ideas. With the publishing house as our core, we arrange talks and shows, broadcast the podcast Tri Tanke-podden and publish the Swedish magazine Sans.
We are proud to have translated some of the world's most acclaimed thinkers: Richard Dawkins, Joshua Greene, Helen Thomson, David Christian, Rebecca Newberger Goldstein, Angela Saini, Steven Pinker, Loretta Napoleoni, Karl Sigmund, Nick Bostrom and Peter Singer are just a few.
Talks and shows
Every year we host several talks and shows (both big and of a more intimate kind). We invite prominent authors and scientists from all over the world to discuss different topics: new scientific breakthroughs and discoveries as well as great contemporary philosophical debates. The goal is to inspire the public to learn more about a scientific approach to the world as well as an outlet for new ideas and concepts.
During 2018 we had the pleasure to host two shows with international splendor: Jane Goodall on the importance of caring for the environment, and Steven Pinker together with Anna Rosling (Gapminder) on the importance of a factful society as benchmark to be able to meet our future challenges ahead.
Fri Tanke-podden
Our podcast. We invite both international and national authors, journalists, artists, scientists, researchers, entrepreneurs and other experts to speak clearly about what they know best.
Sans
In addition to Fri Tanke's literary publications we publish a magazine in Swedish called Sans. The subject range is broad but can be categorized in four main focus areas: ethics, science, social politics and philosophy of life. Sans, published quarterly, encourages philosophy, common sense and critical thinking.
Collaborations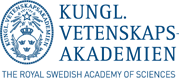 As we pride ourselves on being on the frontlines of science, we are very happy to have such a strong and comprehensive cooperation with the Royal Swedish Academy of Sciences. The Royal Swedish Academy of Sciences is an independent, non-governmental scientific society, and has awarded the Nobel Prizes in Physics and Chemistry since 1901. We have also established a collaboration with Karolinska Institutet and the Hagströmer medico-historical library, one of Europe's finest collections of rare medico-historical books. Fri Tanke also works closely with Oxford University Press, and we have published a number of Swedish translations from the OUP catalogue. We continually publish a selection of Oxford University Press' "A Very Short Introduction to…" series in Swedish.
About Fri Tanke
The publishing house was founded in 2008 by the publisher Christer Sturmark and the musician Björn Ulvaeus. In more recent years two more names have joined the board of partners: Sven Hagströmer, business executive and philanthropist, and Tomas Björkman, entrepreneur and author.
Any questions or requests, please contact our Operative Head of Fri Tanke, Martina Stenström: martina.stenstrom@fritanke.se +46 73 503 12 27